Welcome to the New Zealand Exercise Industry Awards
The Exercise Industry Awards have been recognising excellence in the exercise industry since 2005, awarding those contributing to the health and wellness of New Zealanders through exercise and fitness.
The awards ceremony itself is an annual event, with professionals and industry coming together from across the country to celebrate the entrants and winners. It's a night to pay tribute to those who raise the professionalism and standards across all areas of exercise including personal trainers, group fitness instructors and commercial facilities.  The night also honours those who are leaders in community projects and delivery of exercise in areas outside the 4 walls of a gym.
The awards are co-timed with the FitEx Conference, and Hauora Yoga Conference making the last weekend in November THE weekend for the fitness and exercise industry. Held in Auckland FITEX & Hauora attract over 800 exercise professionals and the award ceremony welcomes around 350.
The awards grow each year, as does the industry, with the standard and range of entrants, and the calibre of winners proving that the exercise industry is doing well.
People and organisations who have entered have commented that "the awards have been a great opportunity, even just filling in the application made us think about our product and how we want to differ from others".
The awards are about recognising people for the job they do in our industry and celebrating the important impact that our industry has on the lives of some many New Zealanders.
Just as the industry changes, the awards categories and criteria have evolved over the years, to accurately reflect the range of facilities, trainers and services, big and small across NZ.

Media Enquiries should be directed to Julz Darroch, ExerciseNZ Media Liaison:  julz@exercisenz.org.nz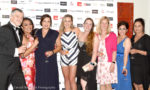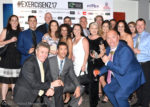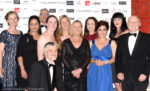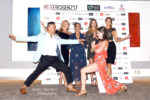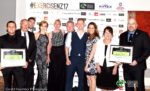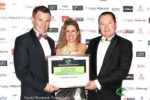 2020 Important Dates
November 2019 – Nominations open
February 2020  Stage 1 Entries open
Early July 2020  Stage 1 Entries close
by August 2020  Entrants progressing to Stage 2 Announced, and Stage 2 entries open
End of August 2020  Stage 2 – Entries close
Early October 2020 – Finalists announced
20 November 2020 – Live Judging takes place for PT, Up and Coming PT, and Small Group Trainer categories
21 November 2020 – Awards Dinner and Ceremony
Save
Save
Save