Horleys are proud to sponsor the 2017 Peoples Choice Awards
---
The People's Choice Award is awarded by popular vote.
The finalists have been selected via nomination process, the finalist who receives the most votes will be awarded the People's Choice award at the Exercise Industry Award event held on Saturday 25th November in Auckland.
All trainers are registered with the NZ Register of Exercise Professionals www.reps.org.nz
---
All entrants are listed alphabetically by First Name – voting link at the bottom of the page.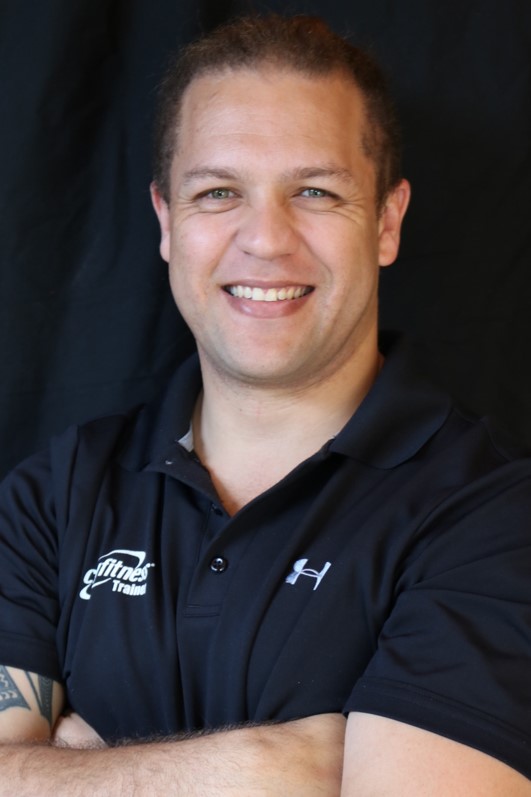 Darryl Murray 
My name is Darryl Murray, I am of South African decent but have been proud to call myself a kiwi for over 10 years. I moved to NZ for my love of rugby, having played for South Africa's <19 National team and was part of the <19 winning world cup team. Since moving to NZ I continued to play but due to injuries had to make it social sport.  So I thought what better then to become a trainer and help other strive to reach their goals and dreams. I became a personal trainer in 2012 and have worked as a consultant and as a PT. I currently work and live in Kapiti with my wife and twin daughters.  I have the most amazing group of clients.  Every day they make me proud to be a part of their journey this motivates me to do the best I can in my work and personal life.
---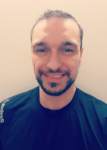 Dmitro Miklashevskiy
"I'm a group fitness instructor across various Les Mills clubs in Auckland, and I also manage a team of group fitness instructors in a club in East Auckland as well. My love for group fitness was discovered a while ago at Les Mills in Hamilton, the buzz after class left me wanting more and more – I was hooked!  It wasn't until I moved to Auckland where I was presented with an opportunity to offer those same experiences to others.  I've transitioned myself entirely into the fitness industry as a lifestyle – not a career, because a career denotes that one does something for monetary gain.  I'm a passionate and high energy trainer with lots to offer – regardless of whether it be one person or one hundred people. The true reward –seeing people absolutely living in this moment – right here, right now!"
---
Kylie Carston 
Married – No Kids (just dogs and horses)! I was sporty and highly competitive and still am when it comes to my non fitness passion of Equestrain & Horse Racing!  In 2010 I enrolled at AUT to do a Cert in sport and recreation, I loved it so much I went back the next year for round 2, a diploma.  I am passionate about helping others reach THEIR goals. We are all different and all want to achieve different things. The most satisfying thing for me is watching my clients achieve that goal, that then sparks the relationship and bond between client and PT.  ​My aim is to listen to what my clients want and try my best to help them achieve that. It's that simple really I like to put the PERSONAL back in Personal Trainer!
---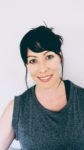 Lauren Tinker
Lauren started her career managing sales and marketing for one of the world's largest vacation companies, being a fitness enthusiast for over 15 years.  Lauren moved out of the corporate world to pursue her passion with Pilates and the human body.  Trained by master instructors Rebecca Annon and Amanda Jones, through Stability Plus at an advanced level of training.  Lauren quickly became dedicated to learn more, which means her students learn more too.  Lauren is qualified in all levels of mat Pilates, including pre and post natal Pilates and has just recently completed a further 200 hour teacher training with contemporary yoga.  Lauren's genuine care and passion for her students shine through in everyone of her classes,   Lauren holds a highly educated safe space in which she loves helping her students grow, heal and reclaim their bodies through finding not only strength but an ease of movement and natural flow that carries on outside of the class.
---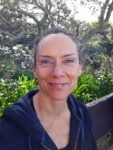 Lis McLeod
Thank you! To all those who nominated me for these awards, to all of you who I see at the gym each day; your smiles, your effort, sweat and jubilation. You make working at Stanmore Bay Pool and Leisure Centre a joy and a privilege. I've been teaching group fitness for 7 years now and you have seen me grow in my ability and scope, expanding from my love of cardio within the Les Mills programs and water-based fitness to include the serenity and centred-ness of Body Balance. My personal training background has allowed me the honour of helping our more senior members of the Coast community to keep their youthfulness and vigour. Thank you all for putting up with my quirkiness, poor jokes and my constant reminders to be mindful of your posture, even hearing my voice in your heads outside of the gym too!!
---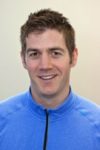 Michael Sullivan 
I've been running PT In The Park for 4 years now and love the local support, the weekly progress attendees make and the range of great people coming along, having a go and doing their best.  Every Saturday I head along to Hagley park to run the session, I offer free weekly health and fitness group which is fun, physical and enhances the health and wellbeing of the community while developing a community and network of like-minded people.  It is for all age groups and all abilities and provides a non-judgemental and supportive environment where people can participate at their own level while being encouraged to push themselves to betterment.  I also involve the local fitness industry students by having them help run the sessions to gain experience and learn about training large outdoor groups.  Each week I see better community involvement and wellbeing by increasing numbers attending, building improvement in mobility and fitness, range of motion, work capacity and confidence.
---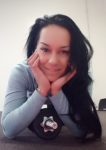 Paula Brady
Paula Brady, helping woman build their confidence, one beautiful body at a time.  After IVF, and becoming a new mum, my body changed and I lost confidence in myself, my abilities, and especially my body. Then, I found my passion for exercise, how it made me FEEL, and, where I found my purpose; to help as many woman as I can. I studied at the NZIS, opened my studio and made it my mission to help woman feel good about themselves, gain confidence, EMBRACE their bodies and EMPOWER themselves. I want to show people, especially woman, how special, strong, and amazing their bodies are. All shapes, sizes and imperfections.  I'm driving towards my dream, helping others to believe in themselves, be proud of their bodies, and get that spark back through my one on one sessions, boot camps, group sessions and my role as NZ Ambassador/sponsored athlete for Bodyrock.tv
---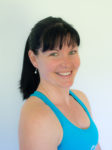 Renee Riley 
My name is Renee Riley. I am a mother of three girls (8, 6, 3), a dairy farmer and I am a trainer in a small community in Collingwood, called Bay Fitness. I now have around 150 members that attend my classes: Circuit classes, small group training, (with options for everyone) spin and personal training. Last year I won Exercise NZ's Small Group Trainer of the year, which was fantastic for me and my members to know that we have the best here in our small town! Much of my PT work now is rehab based, which is incredibly rewarding, I love seeing the progress and the amazing things our body can achieve with strength training! My mission is to provide as much opportunity for our community to become as strong, fit and healthy as possible, through sharing my knowledge and creating a team of people around me, to help me do this.
---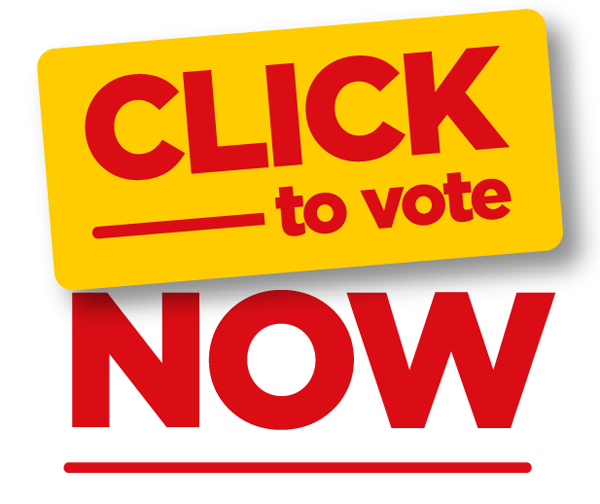 Not currently a member of an Exercise Facility ?

  Did you know you can access a 40-70% subsidy on a range of memberships nationwide click here for full information!